I always feel so inspired when scouting around the internet and finding new things – whether it's a new blog to read, a recipe I want to make or an idea for a crafty project, I love that idea of feeling really motivated to get creative. I am definitely going to dedicate the next couple of months to making new things, doing lots of scribbling in my notebook, taking photographs on my various film cameras and working on my main project – transforming our garden into a place bursting with life (not to mention lots of fruit and veg).
Two websites I have been spending lots of time on recently are Pinterest and Hello Cotton. I'm sure you all know about Pinterest (I am rosieoutlook on there if you want to add me) but you may not have heard of Hello Cotton – it's essentially a big directory of blogs but every day they pick out up and coming blogs and feature blog posts on their homepage. They also feature posts by category so it's a really great way to find new blogs or interesting posts. Several of my finds this week have been blogs that have popped up on there.
This week I've loved:
This Tumblr blog listing life's simple pleasures. Great inspiration for my 'list of things that make me happy' notebook.
I must buy some prints from the Restyle Etsy Shop – his Scandinavian inspired prints of kettles, cups of tea and spice canisters will go perfectly in my kitchen and I can't resist this camera print for the craft room.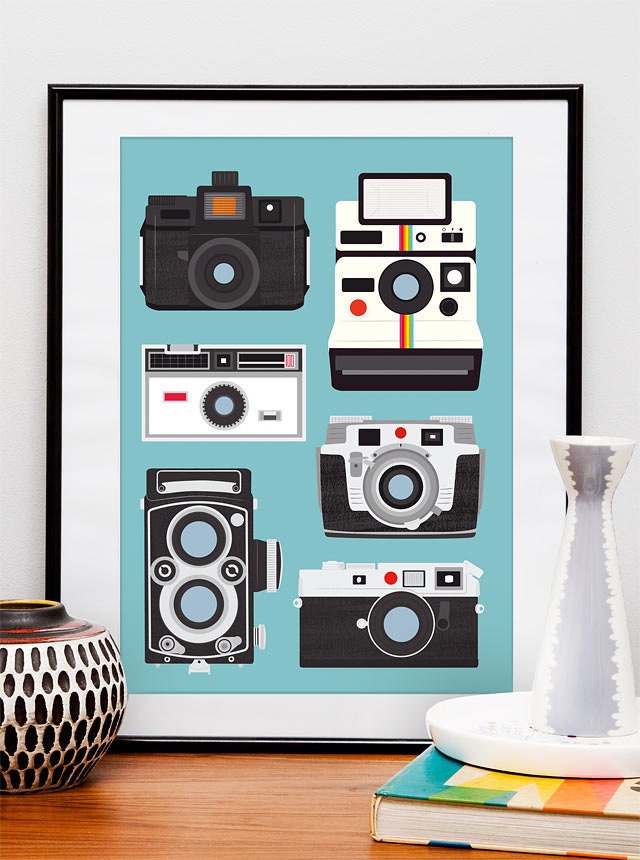 Camera print – £14
… And three blogs to read this week; Park Bench Poet | Curiosity Kate | Sugar for my Honey