Eager to get started on my Christmas craftiness but without much time to spare this evening I have turned my mind to gift tags and finishing touches for all the presents I am yet to buy and make. I am picturing clip top kilner jars full of fudge, biscuits and chutney, tied with gingham ribbon and brown luggage labels, and personalised gift tags with Victorian Christmas graphics. Luckily I have managed to locate most of what I need at very little expense.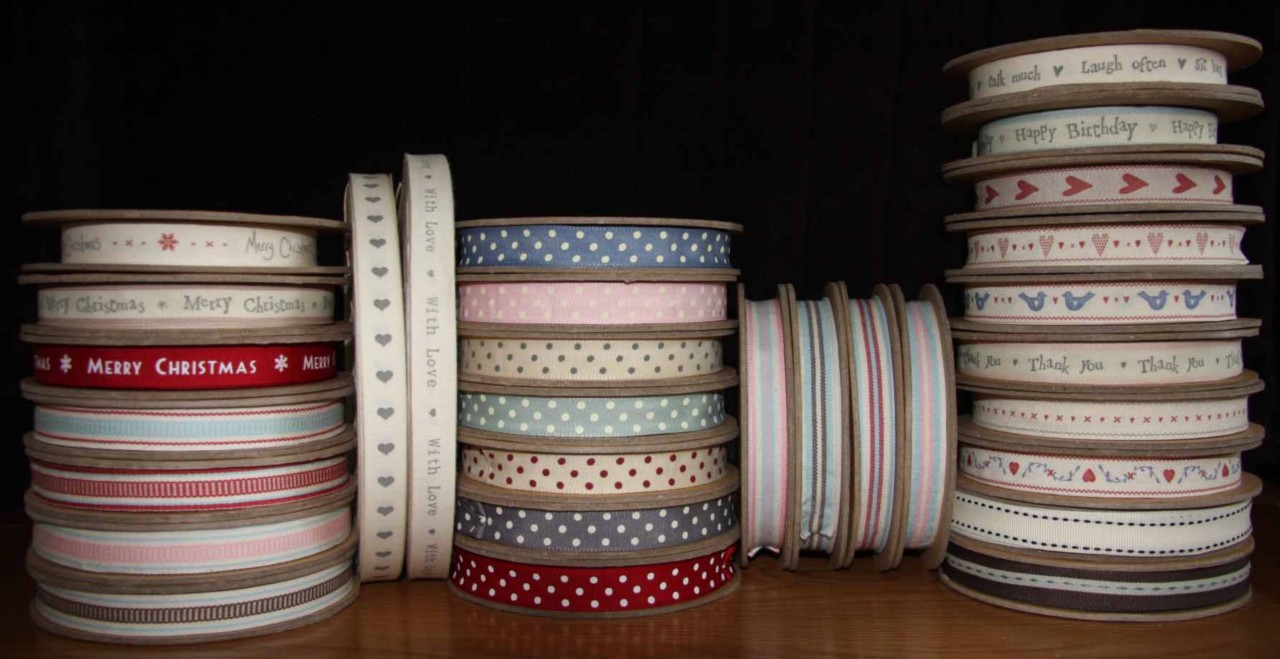 Ebay has tons of gorgeous East of India ribbons which will be perfect for attaching gift tags to or tying up presents with. Most are around 99p for a metre. You can pick up luggage labels here for £2.45.
As always, Notonthehighstreet has a gorgeous Christmas section with loads of great ideas for personal touches. I love this personalised Christmas stamp, though at £22.50 you'd have to be giving a lot of presents to get your money's worth!
This snow globe stamp from Present and Correct is much more affordable at £7.85. Love the idea you could draw your family, or your house in the globe!
I mentioned in my previous post that I was thinking of designing some Moo cards to use as gift tags (like below, but more Christmassy!) and I've been busy playing with some ideas in Photoshop. If you want to do the same, or you want to make some other paper goodies for Christmas crafts you can find some great Christmas graphics from The Graphics Fairy here. I just love all the Victorian Christmas graphics, think they'd make lovely Christmas cards and gift tags.
Talking of presents (stay with me), I have been thinking a lot about my monthly beauty boxes (currently subscribed to Boudoir Prive and Feel Unique) and have decided to cut it down to just one. I have been thinking a lot about saving money lately and also about living a bit more sustainably and have decided it just makes sense. However, no sooner had I made this decision than I was browsing Ever So Juliet's blog today and came across her post about Not Another Bill. Not Another Bill works in a similar way to beauty boxes but you basically get sent a 'present' every month, usually something vintage-y or graphic design-y, but from the looks of the past presents, always ultra cool!
In the past there have been sewing kits, art prints, road trip kits and aprons and teatowels, and I love the quirkiness and innovativeness of them all, they're just so lovely. I was sold straight away and signed up for a three month trial for £30 here. I think they'd make great Christmas presents, and you can buy a month as a gift for £15. Much cooler than a bunch of beauty samples I'll never use!